MSP Mastered® Certification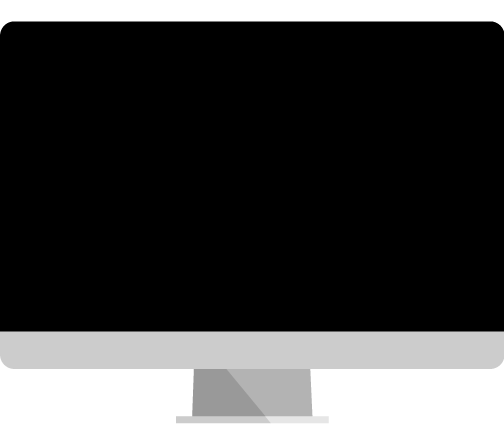 Want to grow your MSP instead of being stuck running it?
Even if you hate operations, hiring, or sales, the MSP Mastered® framework allows you to get more done, in less time, with fewer mistakes made along the way. The MSP Mastered® series is a free certification program to help you gain the skills you need to be a rockstar MSP. It creates clarity amidst chaos. 4 Levels, each comprised of 6 thought-leadership webinars covering the essential skills that, once acquired, will enable you to run your business the way you envisioned it.

Complete each level to receive your certification badges
After turning around his own MSP and selling it for a healthy multiple, Erick Simpson reveals a framework so powerful, some MSPs have cut their workloads by 50% in a matter of months by using it ...while still growing profit.
An MSP pioneer, Erick Simpson is one of the IT industry's foremost Managed Services, Cloud and Security Business & Channel Growth Experts, Influencers, Thought Leaders, Authors, Speakers, and Consultants in the Channel.

Understanding Your Financials
Recording available.
Determining Your True Cost of Service Delivery and Profit
Thur, Jan28 - 9 AM PT | 12 PM ET | 17:00 GMT
Stop guessing your costs of service delivery and learn the formula to calculate them, how to confirm you are actually realizing your target profit margins for your MSP agreements, what top MSPs target as ideal margins for ongoing service and projects, and what your tech's minimum billable performance should be.

Why most MSPs don't experience consistent year-over-year growth, the key metrics that CEO's of 8-figure exits focus on that are completely different than competing MSPs and how top MSPs track these metrics to practically double their profits with their existing clients without needing to close a single new deal.
Staffing, Hiring & Designing High-Performing Compensation Plans - Thur, Feb 11 - 9 AM PT | 12 PM ET | 17:00 GMT
Pricing and Bundling for Profit
Thur, Feb 25 - 9 AM PT | 12 PM ET | 17:00 GMT
The best time to hire new talent and the formula that ensures you won't overextend your budget, how high-performing MSPs choose the right talent for their service desks and NOCs every time while their competitors make with expensive mistakes — and how to avoid writing bad comp plans that don't drive performance.
Why offering 3 options results in higher sales value 85% of the time, what triggers in your bundle cause prospects to say NO more often than yes (and how to quickly reverse it), and how using the Solution Portfolio Bundling Matrix guarantees that you'll never price your services below your target profit margin.
Developing Effective Master Service Agreements and SOWs
Thur, Mar 11 - 9 AM PT | 12 PM ET | 17:00 GMT
Optimizing and Integrating Your Business Platforms
Thur, Mar 25 - 9 AM PT | 12 PM ET | 17:00 GMT
Statements top MSPs NEVER leave out of their service agreements to ensure that client expectations don't inflate and ruin the relationship, the secret "escape clause" to use in every agreement that lets YOU fire a client and protects your business at all costs, and prevents them from cancelling for "convenience".
3 things you MUST have in place before you onboard your next client for maximum profit (and instead of reinventing the wheel, we'll give you a critical template to follow), the key integrations top MSPs use to outperform their competitors, why using more software isn't the answer and key reporting considerations.
The Next Session starts in
days
hours
minutes
seconds
days
hours
minutes
seconds
Absolutely! Sessions will be highly engaging and interactive. Bring your burning questions and participate during live Q&A.
May I register to specific sessions instead of the full program?
You sure can. Select sessions are most pertinent to your role.
What if I register but can't make it?
It's all good. Sign-up and you'll be able to catch-up with the recordings whenever it's convenient.
Can I register a friend or co-worker?
The more the merrier. Share this page or if you add their name,
please make sure they know. We don't want to come across as spammy.
Copyright © 2021. All rights reserved.