Want to grow your MSP instead of being stuck running it?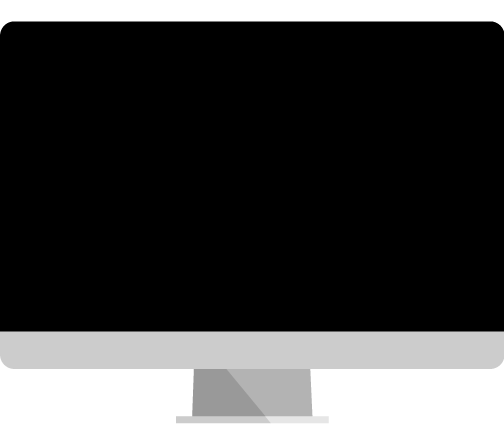 MSP Mastered® Certification
Even if you hate operations, hiring, or sales, the MSP Mastered® framework allows you to get more done, in less time, with fewer mistakes made along the way. The MSP Mastered® series is a FREE certification program to help you gain the skills you need to be a rockstar MSP. It creates clarity amidst chaos. 4 Levels, each comprised of 6 thought-leadership webinars covering the essential skills that, once acquired, will enable you to run your business the way you envisioned it.

Complete each level to receive your certification badges
It's impossible for MSPs to grow with broken processes.
With the proper framework in place, MSPs will:
INCREASE REVENUE OPPORTUNITIES
Discover new ways of becoming more profitable by:
Grow your bottom line, starting with improving your existing deals with clients
Increase revenue fast, seizing low-hanging fruit opportunities you may be missing
Reinvent your business processes, outpace your competition with cutting-edge solutions
The Next Session starts in
days
hours
minutes
seconds
days
hours
minutes
seconds
Level 1 - Operational Fundamentals
Available NOW, On-Demand!

Sign up and you will be emailed access to past sessions recordings.
Understanding Your Financials
Staffing, Hiring & High-Performing Compensation Plans
Pricing and Bundling for Profit
Determining Your True Cost of Service Delivery and Profit
Optimizing and Integrating Your Business Platforms
Developing Effective Master Service Agreements and SOWs

Level 2 - Service Essentials
Available NOW, On-Demand!

Sign up and you will be emailed access to past sessions recordings.
Service Dispatch for SLA Success and Max Tech Utilization
Proj. Management Best Practices to Eliminate Scope Creep & Seep

Service Desk Reporting and KPI Analysis
Service Desk Incident Escalation & Lifecycle Manag. for Resolution

Service Desk Management for Continual Improvement
New Client On-Boarding by the Numbers
Level 3 - Sales Mastery - NOW OPEN
Marketing and Lead Generation
Thur, Jul 15 - 9 AM PT | 12 PM ET | 17:00 GMT

Sales Prospecting and Appointment-Setting
Thur, Jul 29 - 9 AM PT | 12 PM ET | 17:00 GMT

Learn the highest ROI-generating marketing and lead generation strategies to fill the top of your sales funnel, along with top 10 marketing and lead gen activities your sales team should execute weekly for more qualified sales appointments. Know how, how often and when to ask for referrals from existing clients, along with best practices for requesting Marketing Development Funds (MDF) and other benefits from your vendors and distributors to help offset your marketing costs.
Discover successful appointment-setting and telemarketing techniques to get you past the gatekeeper and to the decision-maker. Using LinkedIn Sales Navigator to develop your ideal prospect target list and call script creation, scheduling, conducting call-downs correctly during your marketing campaigns to secure appointments for your IT solutions.

Sales Qualifying
Thur, Aug 12 - 9 AM PT | 12 PM ET | 17:00 GMT

Sales Proposal Development
Thur, Aug 26 - 9 AM PT | 12 PM ET | 17:00 GMT
What are the critical steps in the consultative sales process for technology services and solutions? Warming Up and Qualifying Prospects. We'll discuss the proper warm-up techniques and the 3 types of qualifying questions to use with your prospects that build the highest urgency and accelerate sales velocity, along with how to easily ask budgetary questions to ensure you scope and price your sales proposals properly to increase your sales closing ratio.
The quality and accuracy of your sales proposals can mean the difference between winning the business or losing out to a competitor. Unlock the best practices for effective Consultative Proposal development, covering what to include, what to exclude and the most effective layout to utilize to build maximum buying temperature in your prospect. Erick also reveals how to dramatically increase your sales closing percentage by adding 3 simple options to all of your sales proposals.
Delivering the Sales Presentation
Thur, Sept 16 - 9 AM PT | 12 PM ET | 17:00 GMT
Overcoming Objections and Closing the Sale
Thur, Sept 30 - 9 AM PT | 12 PM ET | 17:00 GMT
Learn the 3 steps to a successful sales presentation: how to use tie-down questions and trial closes; how to present your Managed IT Services sales slide deck and proposal for maximum impact; and how to position the return on investment (ROI) and value on investment (VOI) of your solution correctly to amplify your prospect's buying temperature and accelerate velocity towards the sales close
This session will cover 3 types of sales objections you'll receive in any sales engagement in detail, and the simple 4-step process to overcome them successfully. Additionally, Erick covers how to close the sale correctly by simply asking your prospect for their business, and shares 7 Sales Power Closes and how to use them to win the sale with different types of tough buyers.
After turning around his own MSP and selling it for a healthy multiple, Erick Simpson reveals a framework so powerful, some MSPs have cut their workloads by 50% in a matter of months by using it ...while still growing profit.
An MSP pioneer, Erick Simpson is one of the IT industry's foremost Managed Services, Cloud and Security Business & Channel Growth Experts, Influencers, Thought Leaders, Authors, Speakers, and Consultants in the Channel.
MSP MASTERED CERTIFICATION?
Absolutely! Sessions will be highly engaging and interactive. Bring your burning questions and participate during live Q&A.
May I register to specific sessions instead of the full program?
You sure can. Select sessions are most pertinent to your role.
What if I register but can't make it?
It's all good. Sign-up and you'll be able to catch-up with the recordings whenever it's convenient.
Can I register a friend or co-worker?
The more the merrier. Share this page or if you add their name,
please make sure they know. We don't want to come across as spammy.
Copyright © 2021. All rights reserved.