Want to grow your MSP instead of being stuck running it?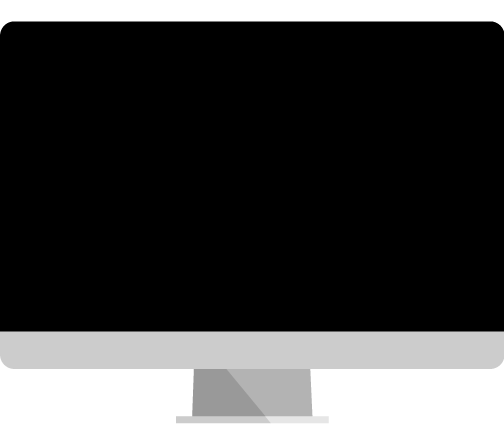 MSP Mastered® Certification
Even if you hate operations, hiring, or sales, the MSP Mastered® framework allows you to get more done, in less time, with fewer mistakes made along the way. The MSP Mastered® series is a FREE certification program to help you gain the skills you need to be a rockstar MSP. It creates clarity amidst chaos. 4 Levels, each comprised of 6 thought-leadership webinars covering the essential skills that, once acquired, will enable you to run your business the way you envisioned it.

Complete each level to receive your certification badges
It's impossible for MSPs to grow with broken processes.
With the proper framework in place, MSPs will:
INCREASE REVENUE OPPORTUNITIES
Discover new ways of becoming more profitable by:
Grow your bottom line, starting with improving your existing deals with clients
Increase revenue fast, seizing low-hanging fruit opportunities you may be missing
Reinvent your business processes, outpace your competition with cutting-edge solutions
Level 1 - Operational Fundamentals
Understanding Your Financials
Staffing, Hiring & High-Performing Compensation Plans
Pricing and Bundling for Profit
Determining Your True Cost of Service Delivery and Profit
Optimizing and Integrating Your Business Platforms
Developing Effective Master Service Agreements and SOWs

Level 2 - Service Essentials
Service Dispatch for SLA Success and Max Tech Utilization
Proj. Management Best Practices to Eliminate Scope Creep & Seep

Service Desk Reporting and KPI Analysis
Service Desk Incident Escalation & Lifecycle Manag. for Resolution

Service Desk Management for Continual Improvement
New Client On-Boarding by the Numbers
Marketing and Lead Generation
Sales Proposal Development
Sales Prospecting and Appointment-Setting
Delivering the Sales Presentation
Overcoming Objections and Closing the Sale
Level 4 - Business Growth Optimization

NOW OPEN
Growing Client Lifetime Value with Effective QBRs
Ondemand

Advanced Prospecting with Live Events
Ondemand

Conducting regular business reviews reinforces the value of the services you provide your clients and help transform them into Technology Strategic business owners - with active IT budgets and technology roadmaps. Discover how to prepare for and conduct effective Quarterly Business Reviews (QBRs) that increase client's efficiencies and productivity, mitigate business pain and risk and maintain a competitive advantage in their markets through technology – all while keeping your sales and project pipelines full in advance quarter over quarter.
Leverage live events like Lunch 'n Learns, Business Breakfasts, Evening Mixers, Webinars and Event Speaking Opportunities to maximize your lead generation outcomes with scale. Uncover best topics to deliver to reflect your technology business expertise, how to find lists of prospects to market to, the best way to select sponsors and receive Marketing Development Funds (MDF) to help defray your costs, the survey to use to generate sales appointments at the close of each event, and how to position technology and security assessments correctly to ensure a follow-up sales meeting.
Advanced Up-Selling and Cross-Selling Techniques
Ondemand

Selling to the Mid- and Enterprise Markets
Ondemand

Unlock the tactics and techniques of high-performing sales professionals use to go deep and wide within their prospect and client relationships? to uncover additional stakeholders, needs and budgets. This session will include hot to leverage advanced bundling and multiple option techniques, along with multi-phase project sales strategies and leveraging sales engineers and VCIOs to accelerate sales growth and dramatically increase client lifetime value and stickiness.
Reveal the unique strategies, tactics and sales cycle modifications necessary to compete and win sales in the mid and enterprise markets, where your ultimate decision maker is more likely to be an IT Manager, VP or CIO. Erick shares the requirement for, and how to leverage your vendor and distributor relationships in these high-value engagements and strengthen your sales strategy with paid Proof of Concepts (POCs) and trials to increase your win rate.
Strategies to Accelerate Growth Via Acquisition
Ondemand

Exit Strategies – Selling at the Highest Valuation
Ondemand

There are more reasons to consider buying another company than simply growing top-line revenue, adding a new product or service line to your portfolio, acquiring a team of qualified professionals to enhance your staff and others. This session will cover strategies in helping dozens of M&A clients achieve these outcomes and more while increasing profitability and eliminating operational gaps and bottlenecks. Erick also reveals the key elements to look for in an acquisition target that you can quickly improve on to rapidly increase its value and profitability.
The final course in MSP Mastered® Masterclass brings us full circle as Erick reviews the tactics and KPIs to implement, improve and monitor to ensure you are operating at the highest performance and profit to realize the greatest valuation during a strategic exit. A business sale process and each step that you will go through to properly prepare for a successful, profitable exit – putting you always be in the best position to command the highest leverage and valuation during a company sale discussion, even when you weren't expecting the opportunity to sell to present itself yet. Lastly, let's discuss the importance of a post-transaction integration plan and timeline to ensure the highest level of success after the transaction.
After turning around his own MSP and selling it for a healthy multiple, Erick Simpson reveals a framework so powerful, some MSPs have cut their workloads by 50% in a matter of months by using it ...while still growing profit.
An MSP pioneer, Erick Simpson is one of the IT industry's foremost Managed Services, Cloud and Security Business & Channel Growth Experts, Influencers, Thought Leaders, Authors, Speakers, and Consultants in the Channel.
MSP MASTERED CERTIFICATION?
Absolutely! Sessions will be highly engaging and interactive. Bring your burning questions and participate during live Q&A.
May I register to specific sessions instead of the full program?
You sure can. Select sessions are most pertinent to your role.
What if I register but can't make it?
It's all good. Sign-up and you'll be able to catch-up with the recordings whenever it's convenient.
Can I register a friend or co-worker?
The more the merrier. Share this page or if you add their name,
please make sure they know. We don't want to come across as spammy.
Copyright © 2021. All rights reserved.