Want to grow your MSP instead of being stuck running it?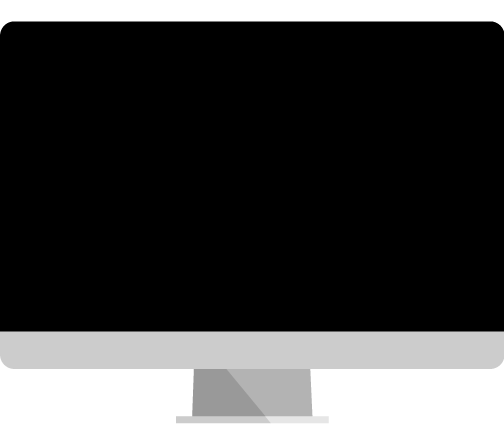 MSP Mastered® Certification
Even if you hate operations, hiring, or sales, the MSP Mastered® framework allows you to get more done, in less time, with fewer mistakes made along the way. The MSP Mastered® series is a FREE certification program to help you gain the skills you need to be a rockstar MSP. It creates clarity amidst chaos. 4 Levels, each comprised of 6 thought-leadership webinars covering the essential skills that, once acquired, will enable you to run your business the way you envisioned it.

Complete each level to receive your certification badges
It's impossible for MSPs to grow with broken processes.
With the proper framework in place, MSPs will:
INCREASE REVENUE OPPORTUNITIES
Discover new ways of becoming more profitable by:
Grow your bottom line, starting with improving your existing deals with clients
Increase revenue fast, seizing low-hanging fruit opportunities you may be missing
Reinvent your business processes, outpace your competition with cutting-edge solutions
The Next Session starts in
days
hours
minutes
seconds
days
hours
minutes
seconds
Level 1 - Operational Fundamentals
Available NOW, On-Demand!

Sign up and you will be emailed access to past sessions recordings.
Understanding Your Financials
Staffing, Hiring & High-Performing Compensation Plans
Determining Your True Cost of Service Delivery and Profit
Developing Effective Master Service Agreements and SOWs


Pricing and Bundling for Profit
Optimizing and Integrating Your Business Platforms



Proj. Management Best Practices to Eliminate Scope Creep and Seep


Service Dispatch Process for SLA Success and Max Tech Utilization
Proper management and scheduling of billable resources increase utilization, profitability, and client satisfaction. Learn best practices for proactive remote maintenance support, reactive and scheduled onsite services, dispatch management and effective communication between all affected parties to maintain SLAs and client satisfaction.

Planning the deployment of technical projects is one of the most critical components of profitable service delivery. Best practices for design, risk, change and communication management and conducting effective project kickoff meetings are crucial to the growth of well-oiled project management and implementation.
Service Desk Incident Escalation &
Lifecycle Management for Resolution


Service Desk Reporting and KPI Analysis
Thur, May 27 - 9 AM PT | 12 PM ET | 17:00 GMT
Tier your service desk and follow a documented incident lifecycle management process for every ticket: these are keys to growth and client satisfaction. Learn the steps your service desk must employ in incident management and resolution processes to efficiently prioritize, assign, escalate and close tickets to maintain SLAs, maximize client satisfaction and scale your service desk profitably.
Reduce costs, improve efficiencies and drive more profit. Best-in-class MSPs regularly measure the performance of their NOC and Service Desk, focusing on capturing meaningful data and displaying it in a simple to understand manner. KPIs are measured to allow for goals and bonuses/commissions to be implemented to help realize.
Service Desk Management for Continual Improvement
Thur, Jun 10 - 9 AM PT | 12 PM ET | 17:00 GMT
New Client On-Boarding by the Numbers
Thur, Jun 24 - 9 AM PT | 12 PM ET | 17:00 GMT
Service desk holds a key role in the service delivery process. Learn about the Service desk design, tools and technology requirements, roles and responsibilities of service desk staff, dispatchers and service managers, service desk day-to-day procedures, telephone and email communications standards, SLA guidelines and remote and onsite service delivery best practices.
Develop and implement an effective 3-phase on-boarding for new clients to meet client and end-user expectations and facilitate service delivery, including provisioning, training and go-live processes, setting up client's account in all required systems, deployment of tools and agents for monitoring, patching, updating and remote access, communications and reporting protocols and instruments and SLAs.
Level 2 - Service Essentials - NOW OPEN
After turning around his own MSP and selling it for a healthy multiple, Erick Simpson reveals a framework so powerful, some MSPs have cut their workloads by 50% in a matter of months by using it ...while still growing profit.
An MSP pioneer, Erick Simpson is one of the IT industry's foremost Managed Services, Cloud and Security Business & Channel Growth Experts, Influencers, Thought Leaders, Authors, Speakers, and Consultants in the Channel.
MSP MASTERED CERTIFICATION?
Absolutely! Sessions will be highly engaging and interactive. Bring your burning questions and participate during live Q&A.
May I register to specific sessions instead of the full program?
You sure can. Select sessions are most pertinent to your role.
What if I register but can't make it?
It's all good. Sign-up and you'll be able to catch-up with the recordings whenever it's convenient.
Can I register a friend or co-worker?
The more the merrier. Share this page or if you add their name,
please make sure they know. We don't want to come across as spammy.
Copyright © 2021. All rights reserved.